Administrator
Membru personal

Howdy,
Evenimentul de fotbal este activ. Cine va câștiga anul acesta Liga Wild West? The Soccer Event is running. Who will win the Wild West League this year? Aveți ocazia să achiziționați iteme pentru fanii de fotbal.
Verifică
magazinul
nostru și alege cea mai bună ținută pentru tine!
Între
21 iunie 12:00 și 23 iunie, 12:00
, veți avea ocazia să cumpărați articole dintr-un set nou de fani de fotbal. În plus, începând cu 21 iunie până la sfârșitul evenimentului de fotbal, veți putea cumpăra cartonașe roșii și cartonașe roșii de colecționar. Verificați
magazinul
!
Aruncați o privire asupra bonusul itemelor:
Nume
Imagine
Descriere
Pret
Șapca fanilior de fotbal

+0.04 Dexterity (per Level)
+0.04 Mobility (per Level)
+0.04 Charisma (per Level)
+0.3 Stamina (per Level)
+0.3 Leadership (per Level)
+ 20% Experience from jobs, duels and fort battles
150 pepite
Fularul fanilior de fotbal

+0.04 Strength (per Level)
+0.04 Dexterity (per Level)
+0.04 Mobility (per Level)
+0.04 Charisma (per Level)
+0.3 Swimming (per Level)
+0.3 Shooting (per Level)
+ 20% Money from jobs and duels
200 pepite
Tricoul fanilior de fotbal

+0.08 Strength (per Level)
+0.08 Dexterity (per Level)
+0.08 Mobility (per Level)
+0.08 Charisma (per Level)
+0.4 Vigor (per Level)
+0.4 Horseback riding (per Level)
+0.4 Aiming (per Level)
+0.4 Tactics (per Level)
+100 labor points
300 pepite
Cureaua fanilior de fotbal

+0.06 Strength (per Level)
+0.06 Dexterity (per Level)
+0.06 Mobility (per Level)
+0.06 Charisma (per Level)
+0.3 Swimming (per Level)
+0.3 Shooting (per Level)
+0.3 Leadership (per Level)
+ 30% Improved product drop chance
300 pepite
Șortul fanilior de fotbal

+0.08 Strength (per Level)
+0.08 Dexterity (per Level)
+0.08 Mobility (per Level)
+0.08 Charisma (per Level)
+0.3 Stamina (per Level)
+0.3 Swimming (per Level)
+0.3 Shooting (per Level)
+0.3 Leadership (per Level)
+100 labor points
250 pepite
Ghetele fanilor de fotbal

+0.06 Strength (per Level)
+0.06 Dexterity (per Level)
+0.06 Mobility (per Level)
+0.06 Charisma (per Level)
+0.3 Vigor (per Level)
+0.3 Horseback riding (per Level)
+0.3 Tactics (per Level)
+ 30% Improved Luck
150 pepite
Minge roșie de fotbal

+0.04 Strength (per Level)
+0.04 Dexterity (per Level)
+0.04 Mobility (per Level)
+0.04 Charisma (per Level)
+0.3 Stamina (per Level)
+0.3 Shooting (per Level)
+0.3 Leadership (per Level)
+ 100% Speed
150 pepite
Geanta fanilior de fotbal

Include toate itemele din setul fanilor echipei roșii
1250 pepite
La echiparea intregului set veți primi următorul bonus:
+0,1 strength (per level)
+0,1 mobility (per level)
+0,1 dexterity (per level)
+0,1 charisma (per level)
+1 vigor (per level)
+1 stamina (per level)
+1 horseback riding (per level)
+1 swimming (per level)
+1 aiming (per level)
+1 shooting (per level)
+1 tactics (per level)
+1 leadership (per level)
+200 labor points
+50% more experience from jobs, duels and fort battles
+50% more money from jobs and duels
+50% increased drop chance
+50% increased luck
+150% speed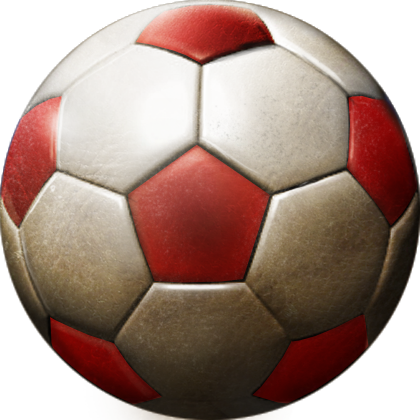 Distracție plăcută în Wild West,
Echipa THE WEST